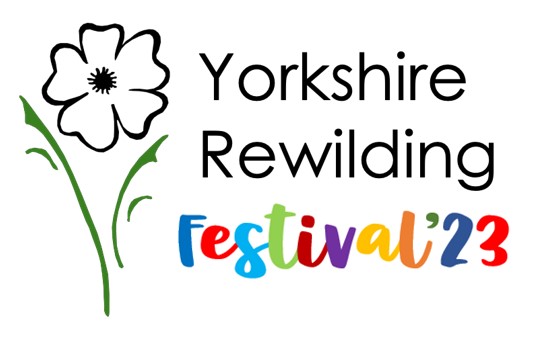 Join us this summer to celebrate, explore, create and debate at the Yorkshire Rewilding Festival 2023. We have a series of events running across Yorkshire. With a mix of arts and experts we think there will be something for everyone.
---
York Festival of Ideas: Reimagining a Rewilded York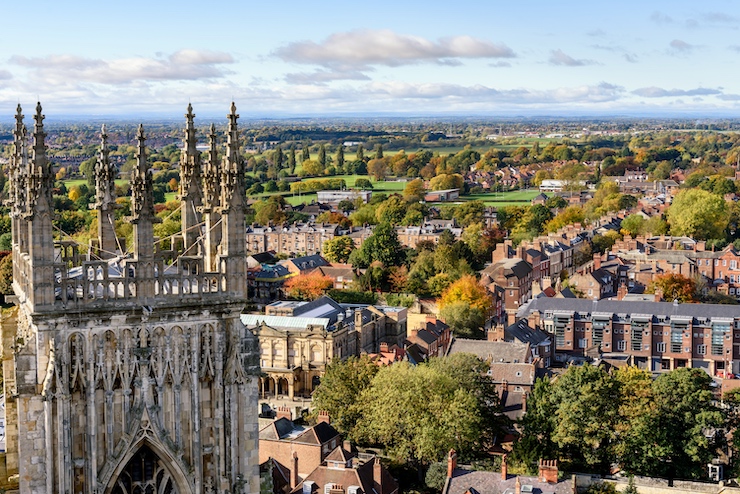 Date: Tuesday, 13th June 2023
Time: Doors Open at 18:00 BST. Event is 19:00 – 21:00 BST
Venue: St Saviourgate York, CMC, St Saviourgate, York, YO1 8NQ
Cost: Free, but booking essential
For full details and to book click here.
What would a Rewilded York look like? In this collaborative evening, experts let loose and dream big, encouraging the audience to imagine how urban rewilding could transform York and to consider what it could mean for the people and wildlife of this great city. The ideas and vision discussed by our panel of experts and community leaders will be captured by artist James McKay, who will create a painting of a reimagined York live on the night.
Don't miss this informative, imaginative and inspiring vision of the part York could play in the future of rewilding in Yorkshire.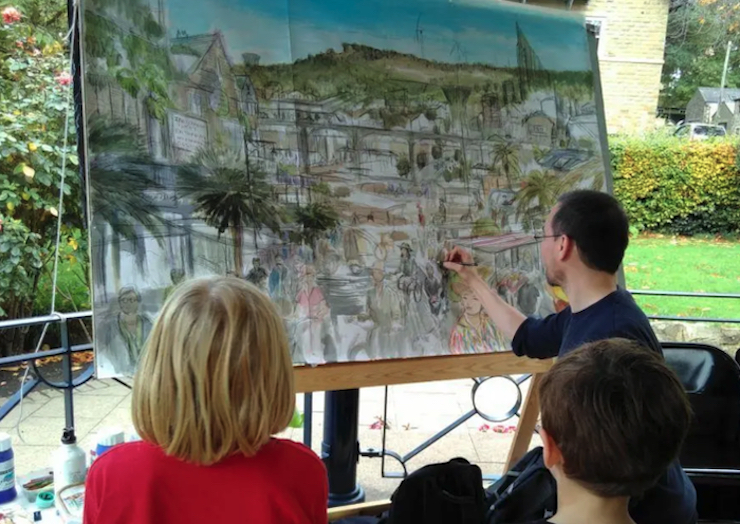 ---
WildSong: An evening of Music and Words in Nature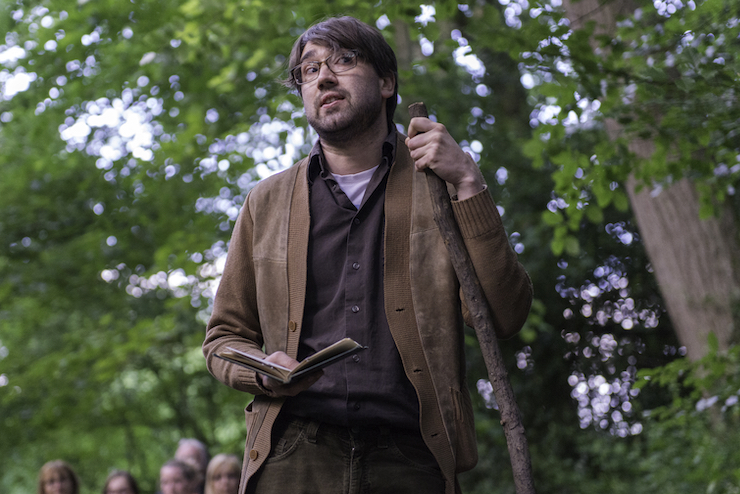 Date: Friday, 23rd June 2023
Time: 17:30 – 19:00 BST and 19:30 – 21:00 BST
Venue: Farnley Hall, Otley, LS21 2QF
Cost: £5 – £20
For full details and to book for the 17.30 event click here.

For full details and to book for the 19.30 event click here.
This unique, intimate event will start in a meadow near Otley, where participants may enjoy drinks before being led into the woods for a night of story and music.
From this point onwards, you will be immersed in a newly-commissioned story, written and performed by story-teller Matthew Bellwood, incorporating musical performances, arranged by artistic director Martin Lamb, responding to the tale and the natural soundscape.
---
Rewilders Day: Connecting, Informing and Inspiring Rewilders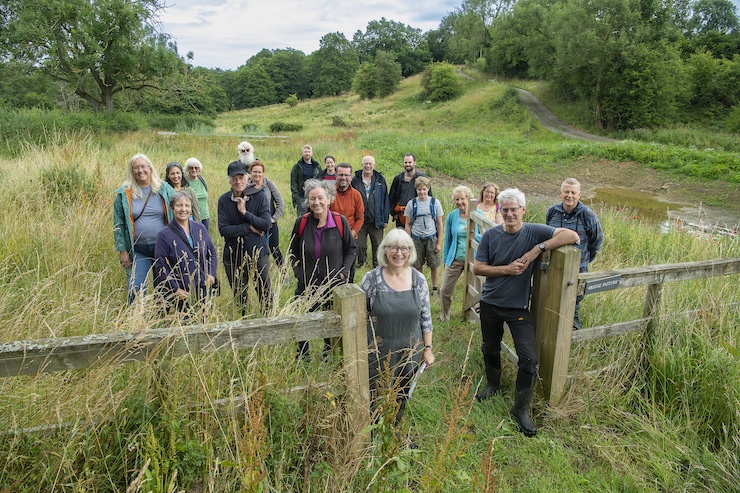 Date: Saturday, 24th June 2023
Time: 10:00 – 16:00 BST (gates open at 09.30 BST)
Venue: Farnley Hall, Otley, LS21 2QF
Cost: £30
For full details and to book click here.
Please note there are only 40 tickets available on this day.
Are you a rewilder in Yorkshire?
This is a day for you to meet with fellow rewilders, share knowledge and experience, inspire each other, and learn something new.
Throughout the day you can attend panel discussions, take part in walks and activities (both creative and practical), and enjoy plenty of time to chat, ask questions and make connections with other rewilders.
---
The Chevin Discovery Day: Family-Friendly Fun and Engagement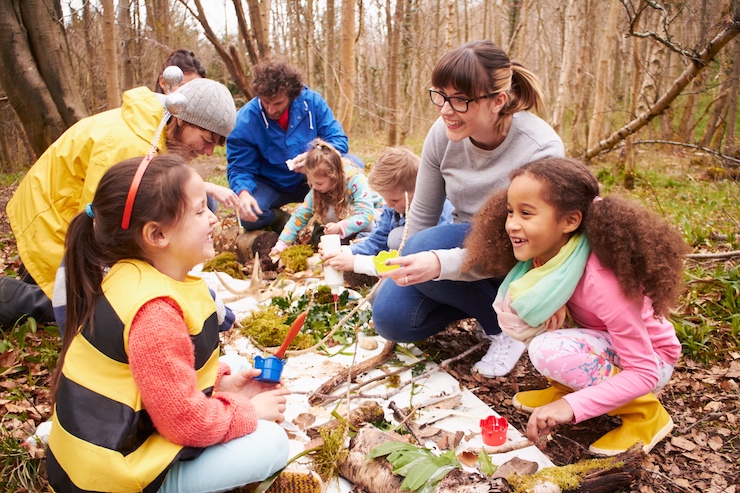 Date: Sunday, 25th June 2023
Time: 11am – 4pm
Venue: The White House, top of Johnny Lane, LS21 3JL, Otley
Cost: free
No need to book, just turn up on the day.
A day of free, family-friendly activities for all ages, organised by Otley Nature Network and hosted by Friends of Chevin Forest Park.
We are contributing various activities to this fantastic day, helping families to learn about and celebrate the natural world.
We are collaborating with Otley-based SunUp Festival to provide an immersive workshop concentrating on our connection with nature
Local artist, Amy Wilson will encourage people of all ages to help 'rewild' and transform a blank piece of canvas into a wild and abundant landscape
For the next generation of rewilders we'll also have an interactive 'rewilding world' specially designed to inspire and challenge young minds and hands!
---
Our supporters



Clarion are proud sponsors of the Yorkshire Rewilding Festival 2023. We are committed to working in a sustainable and environmentally responsible way and accept our responsibilities for the environment in which we live, our working practices and supporting our local community. We know this brings benefits that we can all enjoy and the festival provides lots of excellent opportunities for everyone across to Yorkshire to learn more about how we can rewild Yorkshire together.