Below is a list of our planned events.
From webinars to (post-pandemic!) site visits, we hope you'll find the events that we will organise useful. We are currently planning a programme of webinars for 2021, so although we'll tweet, post news items, and send updates by email, remember to also check back here regularly for the current list.
If you have a topic that you know well, and comfortable presenting, and would like to propose that a webinar, of course, please contact us.
---
Rewilding – where to start
Wednesday, 20th January, 2021, 19.30 to 20.30.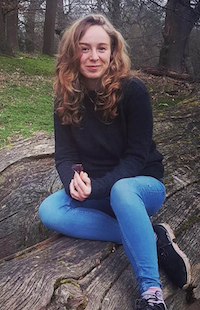 Join us for a live webinar in which Amanda Fegan will talk about how to plan and manage rewilding projects, including examples from some of her own recent experiences and more widely in the field.
An archaeologist by training, Amanda then moved into wildlife conservation, initially undertaking research in primate behaviour, biology, and conservation. Until recently, she was a Wilding Ecologist, developing projects and Nature Based Solutions for improving biodiversity in the South of England. You may have seen her in 2020 interviewed on BBC's Countryfile explaining the impacts of bison grazing on landscapes, but we'll leave it to her to explain more!
It's free to join, so please register in advance by clicking this URL and entering your name and email address:
---
Rewilding in an agricultural landscape
Monday, 14th December, 2020, 19.30 to 20.30.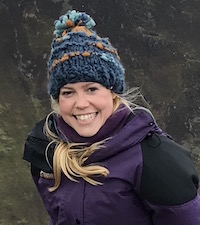 Join us for a live webinar in which Toni Beardsall will talk about her recent M.Sc. project, which focused on how English farmers and land owners view the social impacts of rewilding.
Toni studied an MSc in Applied Wildlife Conservation. She is particularly interested in exploring the ways in which rewilding can contribute to the wellbeing of individuals and communities, whilst reversing biodiversity decline. Her thesis was part of a collaborative project between Anglia Ruskin, Cambridge and Sussex Universities.
It's free to join, so please register in advance by clicking this URL and entering your name and email address:
https://zoom.us/webinar/register/WN_Xz2UFqzuRXej7rLCQx235g?_x_zm_rtaid=TowbaB0hQPC8h_XX0Qxelg.1607419298865.c166e72f7af2a4d20a983c8fcc8ef84c&_x_zm_rhtaid=651
---