Below is a list of our planned events.
From webinars to site visits, we hope you'll find the events that we organise useful. Although we'll tweet, post news items, and send updates by email, remember to also check back here regularly for the current list.
We record all of our webinars, so to view any that you've missed, click here.
If you have a topic that you know well, and are comfortable presenting, and you would like to offer it as a webinar, please contact us – we'd love to hear from you.
---
Rewilding Britain's Schools – empowering young people to reconnect with nature and shape the future
Tuesday, 16th January, 2024, 19.30 to 20.30
Join us for a live webinar presented by Lesley Malpas, Founder and CEO of Operation Future Hope.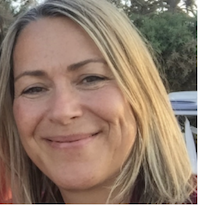 The talk will explain why it is so important to engage children with nature within their school environment and give practical guidance and examples on how to rewild school grounds both in urban and rural locations.
Lesley will also discuss the urgent need for cultural change, show how children are at the centre of this, and explain how rewilding is also a movement that can lead us towards a much needed tipping point in human history where we transition to Earth stewardship and regenerative cultures.
Some useful background information on Operation Future Hope can be found on their website here and their Crowdfunder page.
Lesley is a conservationist, ecologist, the founder of Operation Future Hope, creator of the Nature and Rewilding Apprenticeship Programme and author of The Rewilding Manual for Schools. Her vision is to create a national network of biodiversity havens in schools, and in so doing not only restore wildlife to the land, but also restore the relationship between young people and nature.
Through the education programme, Lesley's aim is to empower young people to become leaders and pioneers of change, actively working to regenerate nature and save the world's wildlife from extinction – globally and locally.
Her hope is that a generation of young people will emerge, who know their place as co-participators in the community of life, who hold a deep empathy for all species and who can build a new culture – one of collaboration and regeneration, where the whole community of life on Earth thrive.
It's free to join, so please register in advance by clicking this URL and entering your name and email address:
https://us06web.zoom.us/webinar/register/WN_9s1QJEw8Qqi-ZOB884I_fA
To ensure you receive updates about webinars and other events, sign up to our newsletter.