Sign-up for our newsletter
Sign up for our newsletter and keep up to date with local and regional rewilding news, events and stories.
To see our previous newsletters, click here.
Note: You might need to check your junk or spam folder for your confirmation emails, and you might also want to instruct your spam filter to allow our email address through (info@yorkshirerewildingnetwork.org.uk).
---
Yorkshire Rewilding Forum
Connect directly with local rewilders…
The Yorkshire Rewilding Forum is your dedicated space to connect directly with local rewilders.
Ask and answer questions, share experiences and upcoming events, and learn about each other's rewilding efforts across the region.
Whether you're a gardener, a smallholder, a farmer or a volunteer, whether you're a seasoned rewilder or brand new to it, we hope you'll find this online community a supportive and inspiring place to spend time in.
Signing up is easy and free. Request to join here.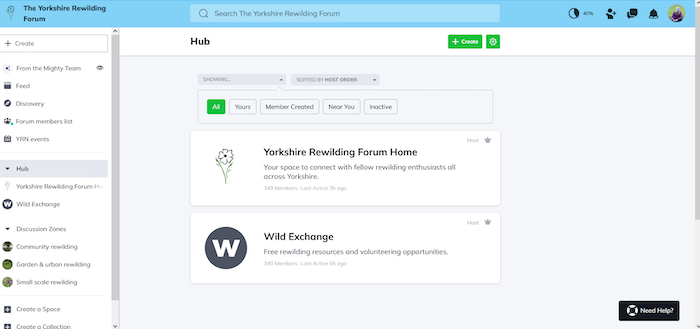 [Main image: Debbie Davitt]