Yorkshire Rewilding Network is a charity governed by a Board of Trustees supported by other committee members.
Community Engagement Officer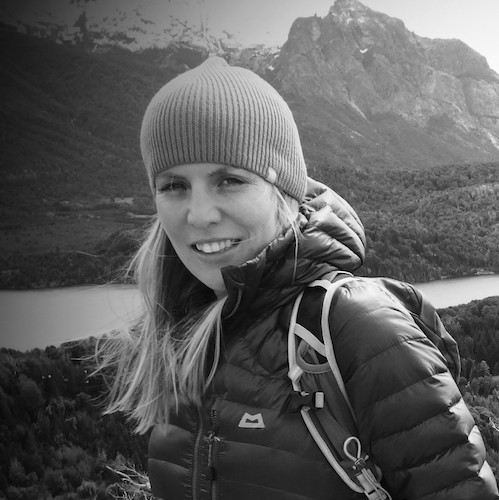 Claire Blindell
Claire will be making connections to extend our reach across Yorkshire, inspiring more people and more places to join the network and help catalyse rewilding throughout the region. She will be involved with making presentations, engaging with communities, landowners and other organisations, coordinating our team of volunteers, developing our online forum and contributing to our newsletter. Inspired by the positive dynamism of rewilding, Claire will bring her considerable experience in environmental community action, media and communications to this exciting new role.
---
Committee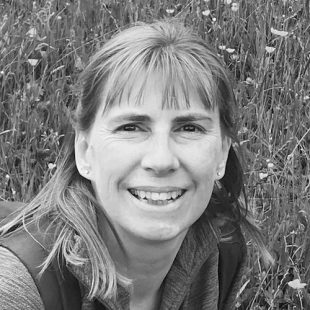 Debbie Davitt (Trustee, Treasurer)
Born and raised in Leeds with a lifelong interest in the natural world. Debbie has a background in accountancy and garden design but it is rewilding that has captured her imagination. Now she is excited to be bringing the idea of a network to life connecting like-minded people to help and respect nature.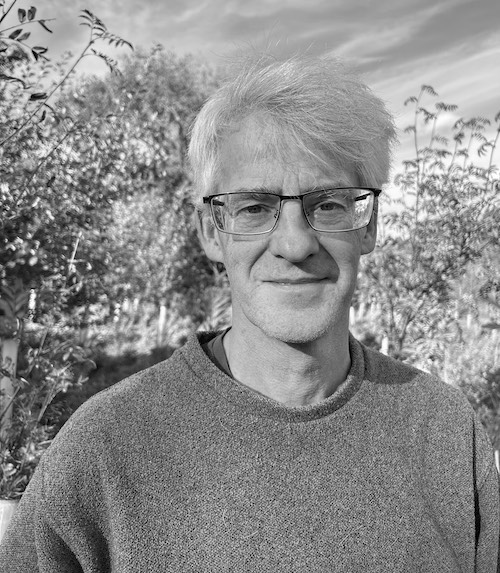 James Wood
A Fellow of the Chartered Institution of Water and Environmental Management, James has been involved in major environmental projects including the cessation of sewage sludge dumping in the North Sea and Thames Tideway, London's super sewer. Together with wife, Su (see below!), James has been rewilding a 13 acre farm in Nidderdale since 2019.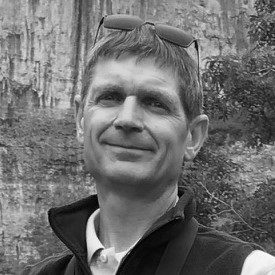 Jeff Davitt (Trustee)
A leader with varied board experience allied to strong communication and influencing skills – and his own particular sense of humour. Jeff's interest in rewilding has grown in recent years, having seen how abundant wildlife can be and how quickly much of it can recover if we allow it to.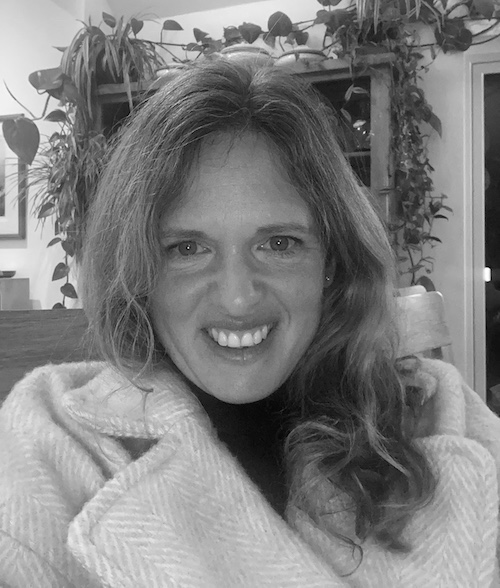 Jenny Marks
Jenny loves the outdoors, the natural world & (messy, wild) gardening. She worked for nearly a decade for Yorkshire Wildlife Trust as their Northern Reserves Manager. Before this she was Biodiversity Partnership Coordinator for Avon Wildlife Trust in Bristol, with a spell as an ecological consultant in between. Her degree is in plant science, with a PhD in plant disease resistance.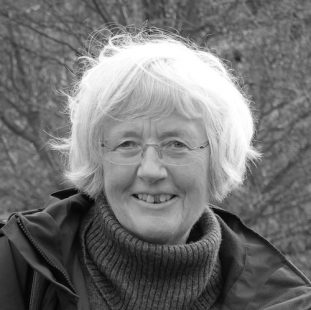 Jenny Watson (Trustee, Secretary)
A retired primary school teacher who has lived in the same West Yorkshire market town for almost 40 years. In 1974, Jenny graduated from UEA with a degree in Environmental Science and since then has maintained a lifelong interest in natural history, biodiversity, and sustainable living. Jenny is also a member of the Wharfedale Naturalists' Society committee.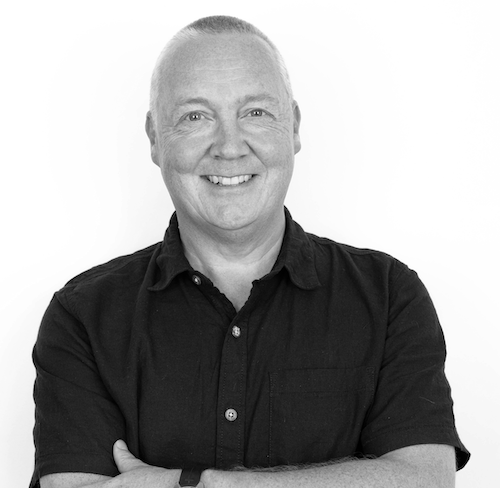 John Hartshorn (Trustee)
A professional Chartered Geographer and Fellow of the Royal Geographical Society with specialisms in geographic information and digital mapping, biodiversity, natural capital and ecosystem services, and sustainability science. John had a very rural upbringing in Northumberland. Various studies, jobs, and travels brought him to North Yorkshire 26 years ago and he now lives in a small village in Nidderdale.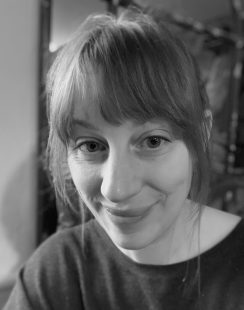 Kelly Hollick
After graduating from Goldsmiths Art College in 2007, Kelly fulfilled her dream of working at a top London advertising agency. However, she soon became disillusioned and felt a deep longing to return to the countryside of her Yorkshire home. She now lives near Skipton where she works on the Broughton Hall Estate, focusing on nature recovery and creating experiences within nature that balance physical, emotional and spiritual health.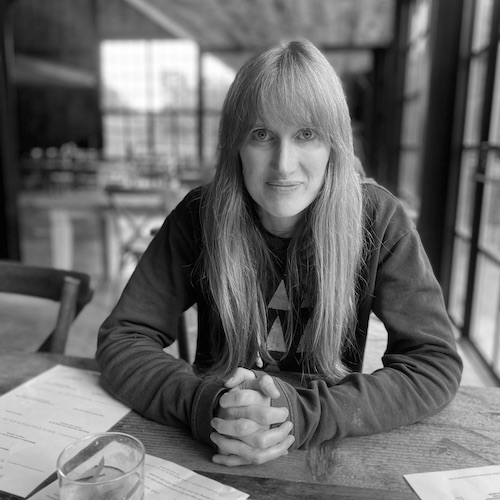 Samantha Mennell (Trustee, Chair)
Samantha, a former Londoner, has worked as a teacher and in Edtech startups. She is now a rewilding enthusiast who found her passion when she moved to the Yorkshire Dales four years ago and bought her own small parcel of Yorkshire. She loves to spend time outside with her two young boys watching nature slowly envelope their land.
Sarah Mason
Sarah is a Chartered Environmentalist working in the water industry and is passionate about rewilding both the world and her young family. Sarah has lived in Yorkshire all her life, currently based in York, where her and her partner run a social enterprise called Grow Wild York. Sarah is an enthusiastic guerrilla gardener and finds rewilding a welcome beacon of hope.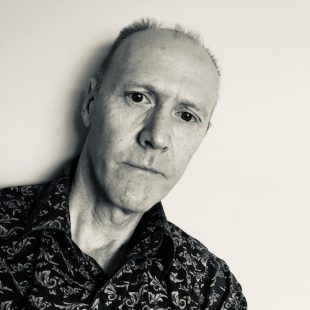 Steve Crow
Steve has worked in the world of strategy and business development for 35 years across a range of professional services firms, including big 4 accountants, and is currently strategy director at Clarion solicitors. Throughout his life he has had a passion for the environment and conservation.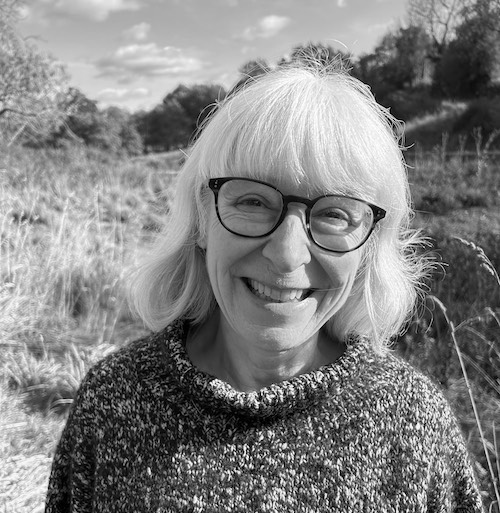 Su Wood
Su has long been a gardener for nature and encouraging wildlife. She is a pharmacist by background and is now a part-time academic. In 2019, she and husband, James (see above), were lucky to move to 13 acres in North Yorkshire and they have embarked on rewilding the land, putting nature first. Su loves seeing how much nature has already begun to flourish having been given a chance. Su and James are now the co-ordinators for the YRN Smallscale Rewilders Group.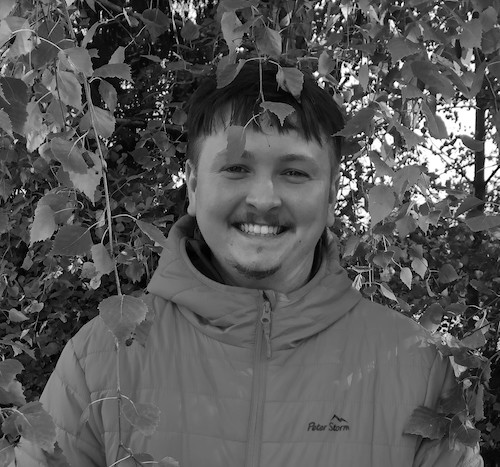 Tom Jepson
Tom is the lead activity worker at the West Leeds Activity Centre in Armley, Leeds. He has always had a passion for nature and learning its unique ways and believes rewilding is essential to the survival of the planet. At the Armley site they are trying to rewild most of the area and, most importantly, rewild the young people who visit there to spark the passions of rewilding and nature connectivity in the next generation too.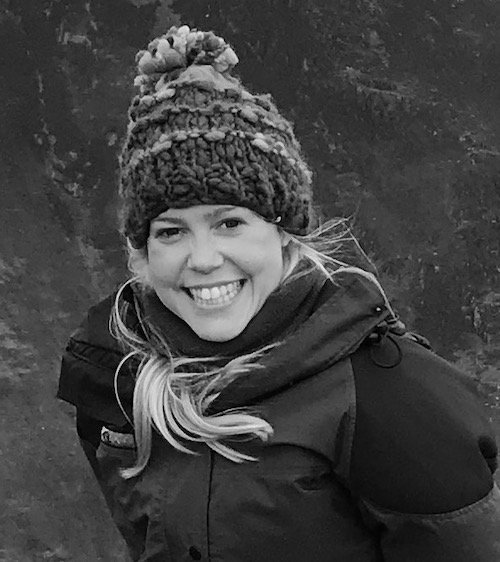 Toni Beardsall (Trustee)
Toni works as a music therapist, helping individuals and communities in Yorkshire reach their full potential through music. Curious about the relationship between human connection, wellbeing and our natural environment, Toni completed an MSc in Applied Wildlife Conservation focussing on the social impacts of rewilding.
[Main image: M.C.Megson]