Here is a list of children's books to help engage the next generation of rewilders in our natural world.
---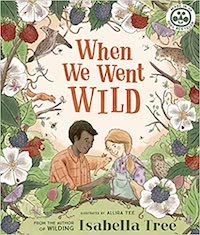 When we went wild
Isabella Tree, 2021, ISBN-13: 978-0711262850
Age 7+
Based on the real life experiences of the Knepp Estate, this picture book tells the story of a family who decide to let their farm grow wild, to help nature, animals and the environment.
Review by Nora, aged 6: "I found the book interesting, it made me emotional. Reading the book gave me confidence to talk about farming and nature. It made me want to become a vegetarian! I already knew about keeping the environment safe from school but I learned some new things like what ploughing is and how cows are milked. The best bit was seeing all the animals at the end and seeing the neighbours laughing at the pigs splashing."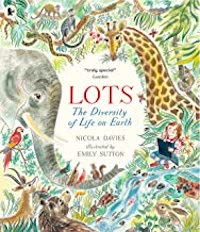 Lots of Diversity of Life on Earth
Nicola Davies and Emily Sutton, 2018, ISBN-13: 978-1406378894
Age 4+

This is an award-winning book which perfectly encapsulates the beauty of life on earth as well as the importance of 'making sure it stays big, beautiful and complicated'. This is both an inspiration for children and an introduction to the concept of biodiversity.
(Review by Sarah Mason)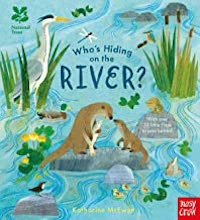 National Trust: Who's Hiding on the River? (Who's Hiding Here?)
Katherine McEwen, 2018, ISBN-13: 978-1788001427
Age 2-5
A lift-the-flap board book which is a fun introduction to all the creatures that might be hiding on our local rivers. Over 20 flaps in the book keeps children excited to explore what might be hiding underneath the rocks and plants in the river.
(Review by Sarah Mason)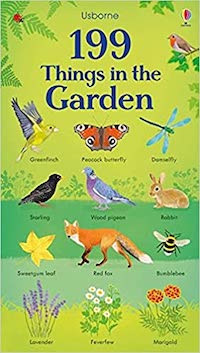 199 Things in the Garden
Hannah Watson, 2017, ISBN-13: 978-1474936897
Age 2-5
A great introduction for young children into the nature that can be found on their doorstep. Beautifully illustrated, it is both a vocabulary book for children learning to talk and an identification guide for older children. Printed in hardback so it's robust even for little hands.
(Review by Sarah Mason)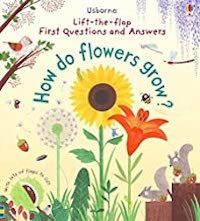 How do Flowers Grow?
Katie Daynes, 2015, ISBN-13:978-1409582137
Age 4-6
An introduction to nature science, this book cleverly uses lift-the-flap to answer questions about how flowers grow. This book generates lots of conversations about the natural world and is perfect for curious minds with lots of questions.
(Review by Sarah Mason)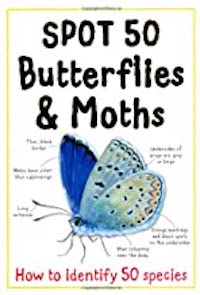 Spot 50 Butterflies and Moths
Camilla de la Bedoyere and Belinda Gallagher, 2012, ISBN-13: 978-1848105973
Age 7+
One of the Miles Kelly Spot 50 series (which also includes Spot 50 Wildflowers and Spot 50 Trees) this Spot 50 Butterflies and Moths is an introduction to ecological language and species identification. Each of the 50 has key information and a fact file, including habitat and breeding information as well as a beautiful illustration to inspire young minds to explore.
(Review by Sarah Mason)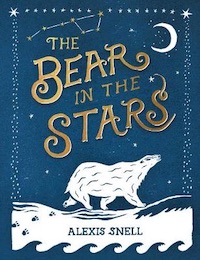 The Bear in the Stars
Alexis Snell, 2020, ISBN-13: 978-0241441909
Age 0-7
Have you ever wondered how to share the challenges of the modern world with a young child in a manner that leaves them hopeful for a better future? Then 'The Bear in the Stars' by Yorkshire artist Alexis Snell might be just what you need. The story is a fable about climate change, told through the imagined experience of a polar bear that is forced to leave her natural home. "She soon discovers a world that is growing hotter while hearts grow colder – until one small act of kindness changes everything." Alexis has beautifully illustrated her story with lino cuts that move from blues, through reds to greens as the world recovers. Follow this link to see the artist at work. (Review by Jenny Watson, YRN Secretary)