by Hilary Koll.
4th August, 2022
On my way to interview Alwyn Craven and Tom Hook at the Forest of Flowers near York, my journey took me past agricultural fields of stark uniformity, with crops so regular in height that at a distance they resemble bowling greens; through intensive arable farmland with flailed hedgerows or none at all; beside scalped verges and 'neat' field edges, with hardly a space for wildlife. As I drove into the entrance to Home Farm a broad smile came over my face to see a completely different approach. Bees buzzed around native flowers that poked up along the paths between raised vegetable beds, insect-eaten apples fell to the ground from twisted fruit trees and birds sang from the unruly flowering elders around the farm buildings. I had a strong sense that this was a place where all of life was accepted and welcomed.
When Alwyn was a boy, his father had farmed this land, traditionally at first and then as an organic farm, so growing up here Alwyn knew its corners well. In childhood he developed a love for nature and wildlife, being drawn to the toads and newts of the pond and growing his own vegetables. He went on to study Biology at Oxford University and achieved a Diploma in Horticulture with Royal Botanic Gardens, Kew, before working with the WWT London Wetland Centre.
In 2015, Alwyn returned to the farm and, drawing on his botanical expertise and love of nature, began an ambitious project to create 74 acres of new woodland and wildflower meadows. Prior to then the farm was being run by tenants with intensive arable and grassland that relied on the spraying of pesticides and herbicides, much like so much of the land I'd seen on my way here.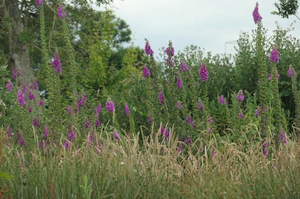 Alwyn had a vision to change all that and to create a thriving ecosystem to benefit pollinators, birds and a diverse range of native wildlife. The work began to create 'The Forest of Flowers' – broadleaved woodland amongst areas of species-rich meadows and ponds.
A Topsoil Inversion method known to increase biodiversity and maximise the potential of the land for nature was used. Devised by Richard Scott at Landlife, this technique involves using a specialised plough to reverse the soil profile leaving the subsoil on the surface. Young trees establish better in ground prepared this way as there is little competition from vigorous vegetation, and the open soil structure encourages rooting down into the fertile soil below. Conditions are also ideal for establishing wildflowers around the trees as they grow. A mixture of 35 native wildflower species were sown, including annuals and perennials, to offer a vital food source and habitat for insects. With the support of partners such as the Woodland Trust and the local community, over 42,000 native broadleaf trees and shrubs were planted among the newly-sown wildflowers.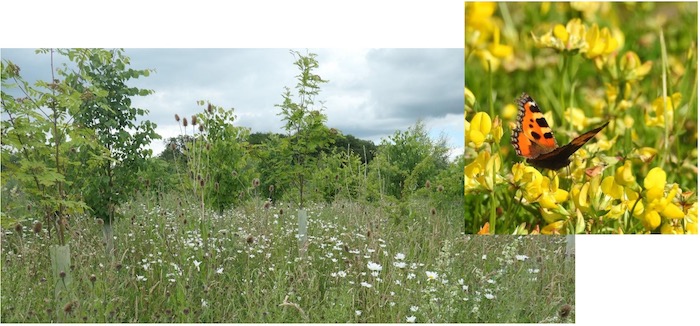 Now over 6 years on, it is difficult to imagine this place in its former life of uniform arable fields. The native trees and range of wildflowers at the site are flourishing. Every step we took as I was shown around flushed an impressive array of butterflies and moths – in fact, weekly monitoring has shown that the site attracts a greater number of individual butterflies than anywhere else surveyed in Yorkshire. 22 species have been spotted, including those uncommon to the region such as Wall Browns together with rare moths such as the Scarlet Tiger. In addition to the sown areas some land has been left alone with grasses, nettles and thistles to ensure that there is a good mix of food and host plants.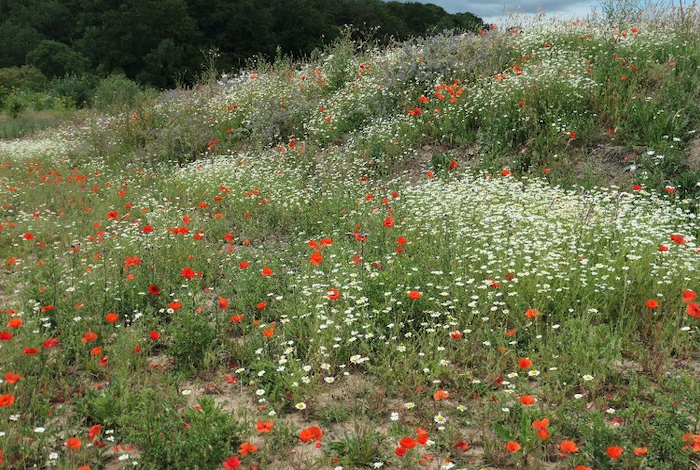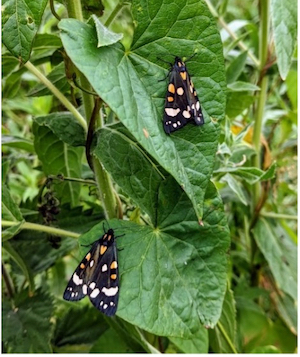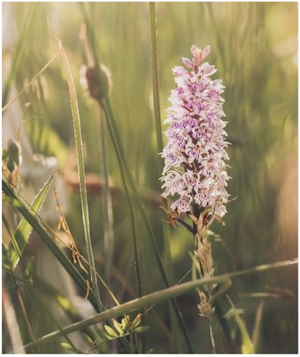 Seventeen newly-established ponds (made with the support of Woodland Trust, Natural England and Wildscapes CIC) and hibernacula built to provide refuge for amphibians such as the great crested newt, are beginning to mature, creating a dynamic ecosystem with wider biodiversity.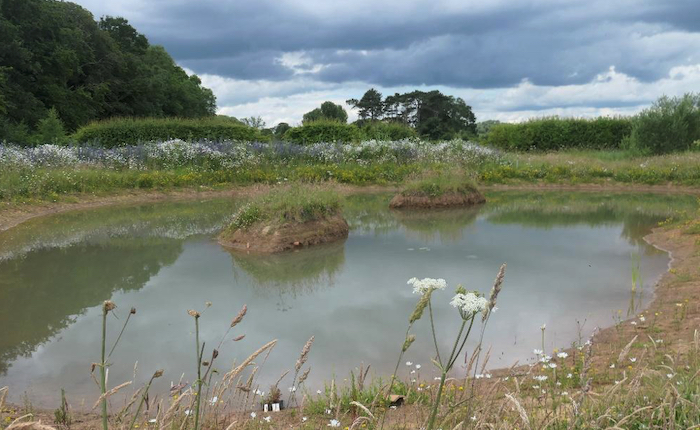 Tom Hook joined Alwyn in this adventure several years ago and together they are expanding and diversifying. They keep bees and goats whilst aiming to become self-sufficient with their own vegetables. Tom, who came from a largely urban background near York, is now an enthusiastic advocate for nature. His expertise in business and technology has assisted them in creating an excellent website www.forestofflowers.co.uk and social media presence, sending out newsletters to their supporters and selling the wildflower seeds they harvest, largely by hand, each year. They have ongoing maintenance funding for the woodland for the next five years but are focussed on building a thriving business, which will in turn fund the project in years to come.
There is so much to describe about the site but the best way to learn about it is to visit – and this leads me to one of the most positive aspects of the Forest of Flowers – with their youthful energies both Tom and Alwyn have a passion to leave a wider legacy than just that of the site itself. They have a determination and enthusiasm to educate and support others in creating their own wild habitats, whatever the scale, and in learning to appreciate nature for themselves. Not only have they worked hard to build an ever-growing enthusiastic group of volunteers to help with projects and surveying, they also hold regular event days with experts and ecologists to encourage more people to connect with and learn more about nature. As their wildflower seeds are physically spread and sown across a much wider area than their own land, so too is their passion for the natural world spreading outwards.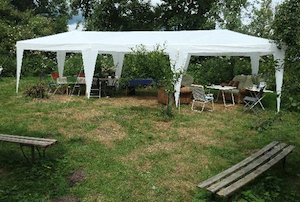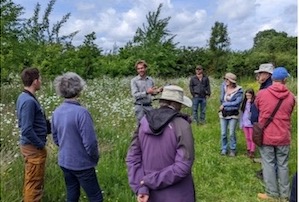 When news of our environment is so often negative, it was a rare privilege to meet with people who have such energy and determination to maximise biodiversity and to share their vision of giving a home to wildness as widely as they can.
You can support the Forest of Flowers by purchasing wildflower seeds or tickets to their events here: www.forestofflowers.co.uk. Visits and guided tours can be organised by using the website contact page.
To find out more about how the project is developing, you can subscribe to the Forest of Flowers monthly newsletter, or follow their Facebook and Instagram accounts under '@forestofflowersuk'.