by Florian Graber, Yorkshire Rewilding Network volunteer
28th March, 2021
I have always had a fascination for the cohabitation of wildlife and humans and understanding the wildlife coping with their human neighbours.
It needed the prompt of a global pandemic though to really get me into using camera traps as a means of understanding the world around me. I assumed one needed specialist knowledge and that it would be hugely expensive, so I started by categorising other trappers' images on www.mammalweb.org first. A great lockdown activity, which helped my identification skills and allowed me to contribute to a fantastic citizen science project at the same time. Now I could no longer resist and bought myself a trap camera to capture the wildlife in my garden in suburban Sheffield. I decided based on the quality of images on MammalWeb, my own requirements (day and nighttime, video and photo mode, ease of use) and what I was willing to pay. The price range I was looking at was £50-£150, I ended up being at the high end.
We had an inkling that hedgehogs might be visiting our garden occasionally and maybe a mouse once in a while too.
Within days of putting up the camera at the bottom of our garden did we get shots of regularly visiting hedgehogs and it did not take long until we realised we had other visitors besides the cats of the neighbourhood. First glimpses of foxes and even a badger! Quite a big animal for a suburban area with no obvious connectivity to wildlife habitats. Our small wildlife friendly garden sure attracted some fantastic and unexpected creatures. Give wildlife some space and it will find a way!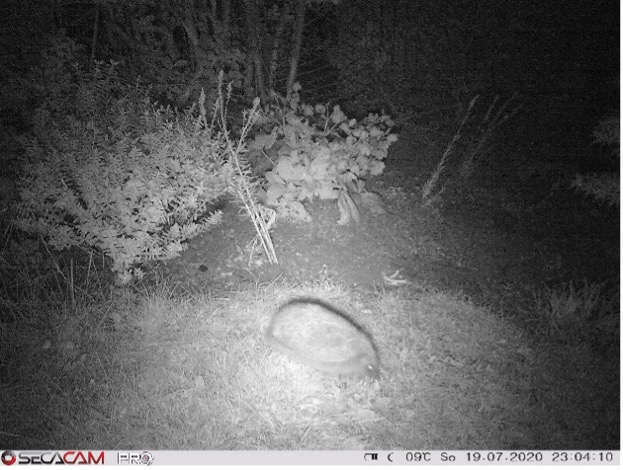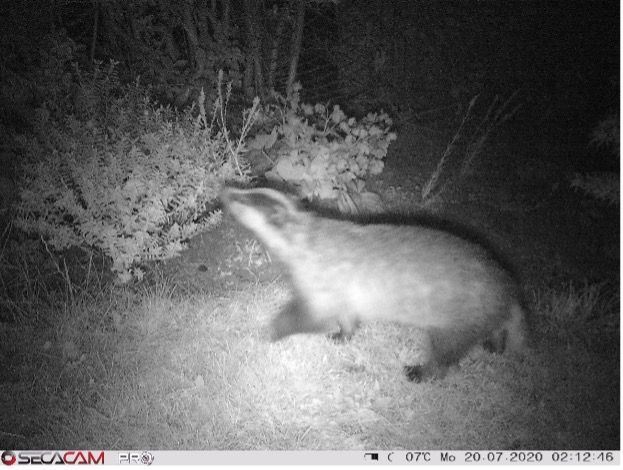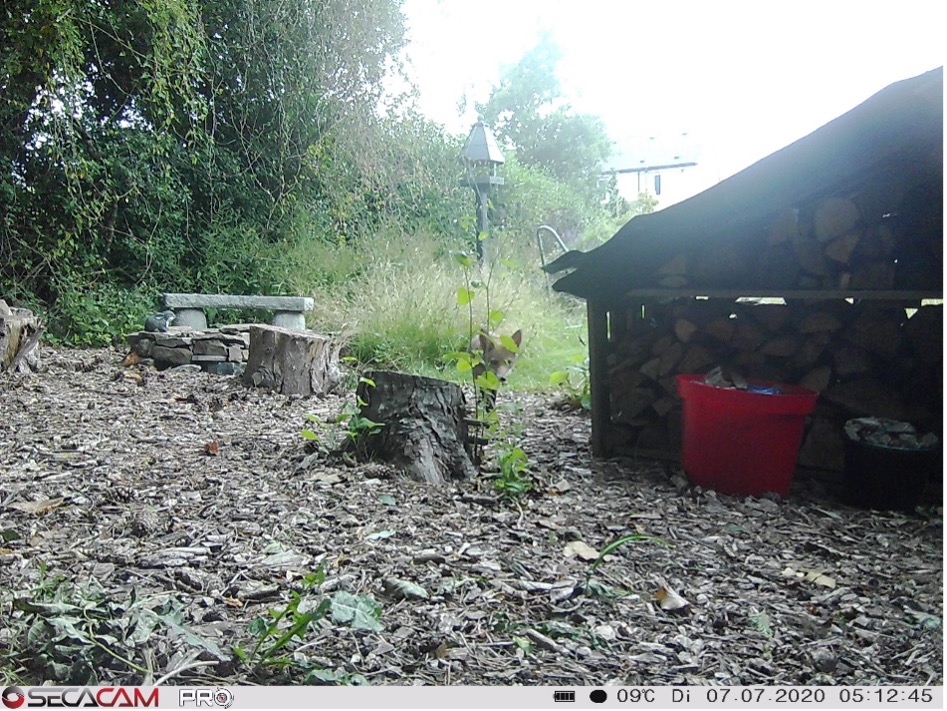 Now that I had some idea how to use my camera, I could not help but wanting to venture further. I wanted to find out about the wildlife in my local woodlands. In agreement with my local Friends group and the rangers from the council I set up in Ecclesall Woods South of Sheffield.
My first attempts were not particularly encouraging, mostly grey squirrels, wood pigeons and the odd wood mouse. Persistence is the key to spotting wildlife though, so I kept going, tried new spots, new camera heights and angles. My patience should pay off!
Maybe unsurprisingly, the first regular passerby should be foxes and badgers, but every few weeks a shy Roe deer or two made a brief appearance too.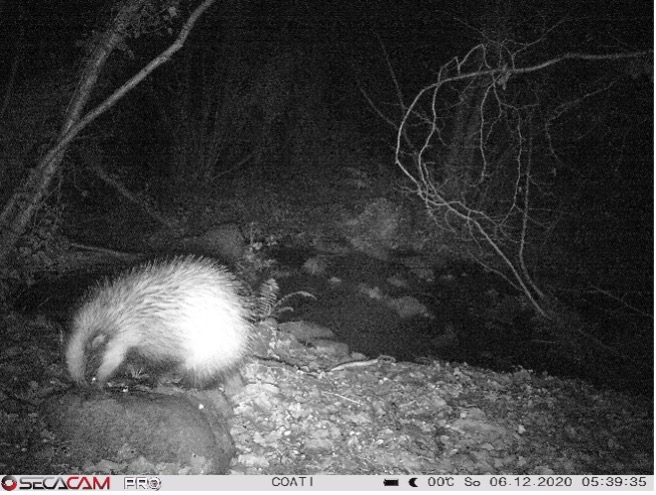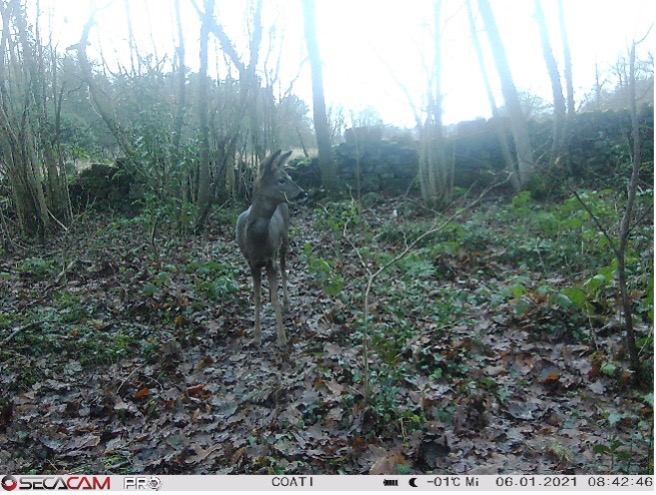 And when at a small stream I managed to capture a Grey Heron wading through the water I thought there really was nothing more I could hope for.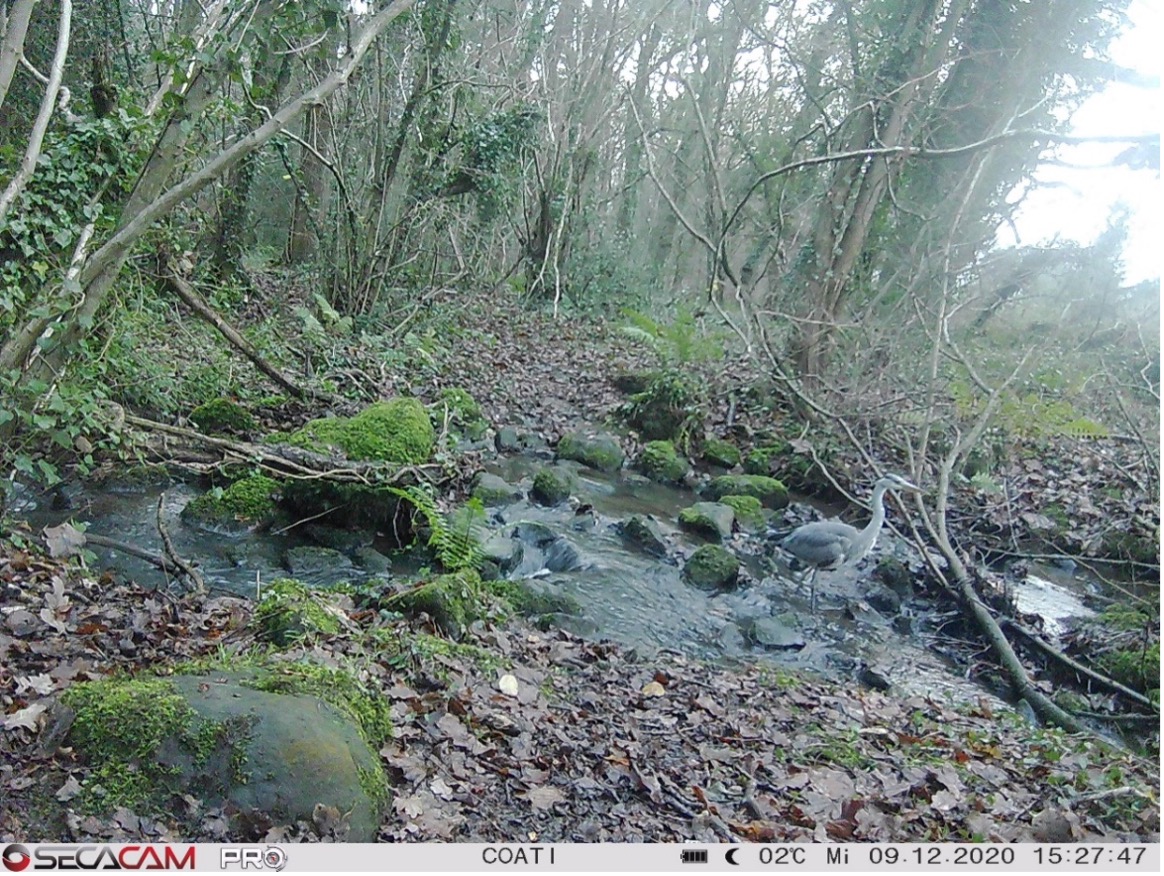 There was more to come. One day a Tawny Owl completely unexpectedly sat on a tree stump in front of the camera, sadly with its back to the camera. Some day it will hopefully even look into the camera!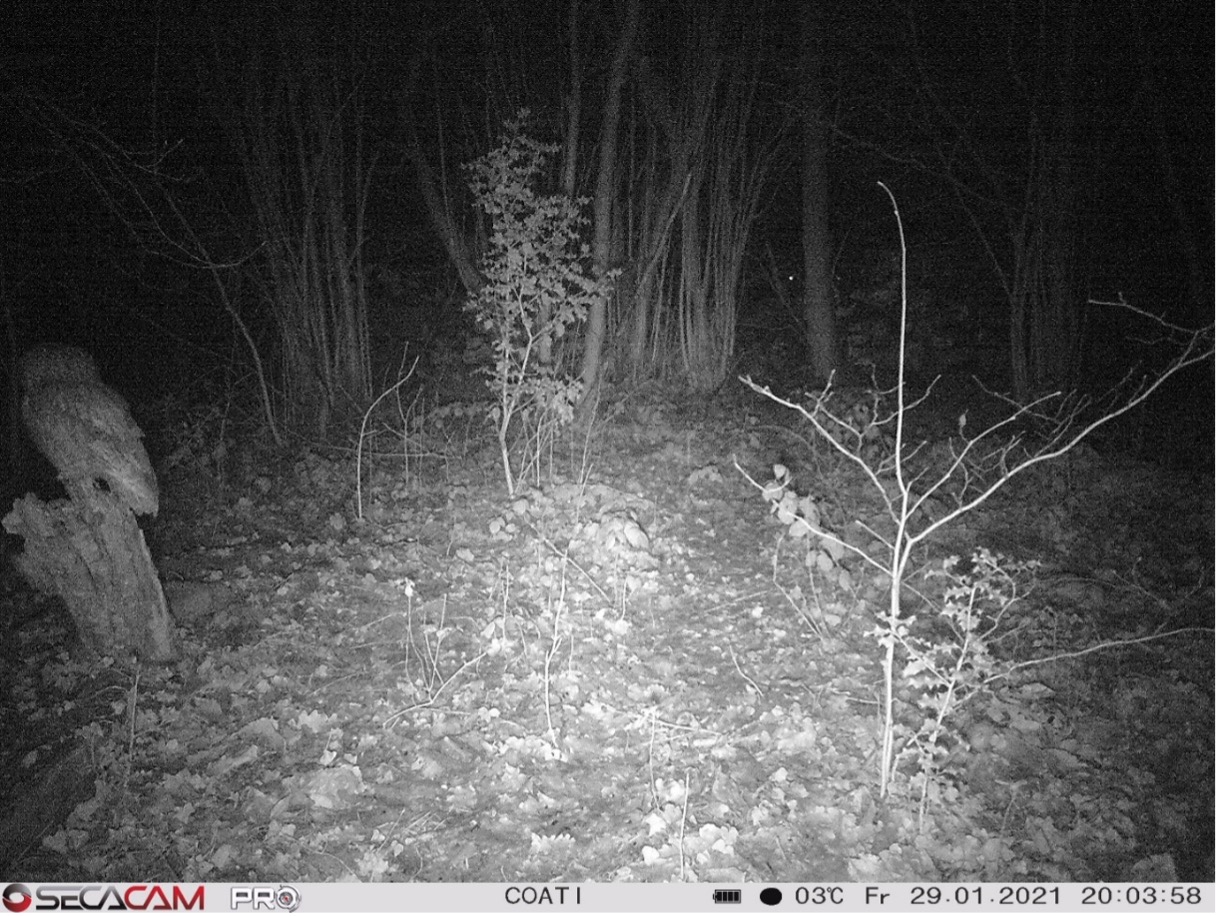 I have now created a project on Mammalweb for fellow wildlife lovers in the area to engage with wildlife in Ecclesall Woods: https://www.mammalweb.org/en/?view=projecthome&option=com_biodiv&project_id=156.
Hopefully, others will eventually set up cameras too, maybe we will find other ways of monitoring wildlife here too. The more people get involved and the more people understand what we can and need to protect the more hope for the future of our British wildlife, rural or urban alike.
The journey continues.
[All images credit: Florian Graber]