by John Hartshorn, Yorkshire Rewilding Network Trustee
29th August, 2023
I've recently listened to a couple of new podcast series from UK based stars of rewilding, James Shooter and Ben Goldsmith. I thought you might like to know what I thought of them and how you might also listen to them – and I do recommend that you do!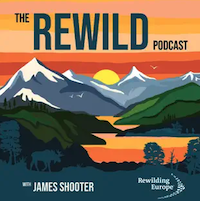 The Rewild Podcast – James Shooter
This podcast series has been done in collaboration with Rewilding Europe. It's a series that sees James visit a number of rewilding projects and landscapes across Europe, including 2 in Scotland. The series is beautifully presented and paints vivid pictures of the landscapes and people associated with each site that James visits. I found each episode informative, positive, and hopeful – exactly what you'd expect from rewilding projects. Those who don't have a background or detailed knowledge of the ecological, geographical, social, and economic aspects of rewilding will find the language and style of delivery extremely engaging and accessible.
The best place to find this series is on the Rewilding Europe website itself.
Alternatively, here are the links to the series for 4 well known podcast platforms:
---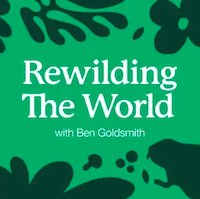 Rewilding The World – Ben Goldsmith
This is a podcast series of interviews with key rewilders and their projects from around the world. The language, style, tone, and content of the episodes make them very engaging, positive, and optimistic. If you are just starting your journey of rewilding discovery, then I'd recommend starting with the "What is rewilding?" episode from 3rd August in which Ben chats with 2 of the UK's most prominent authorities regarding rewilding.
Here are the links to the series for 4 well known podcast platforms:
---