by Jenny Watson
26th July, 2023
What do you get when you combine a storyteller, a handful of musicians and a beautifully wild woodland? Answer…WildSong.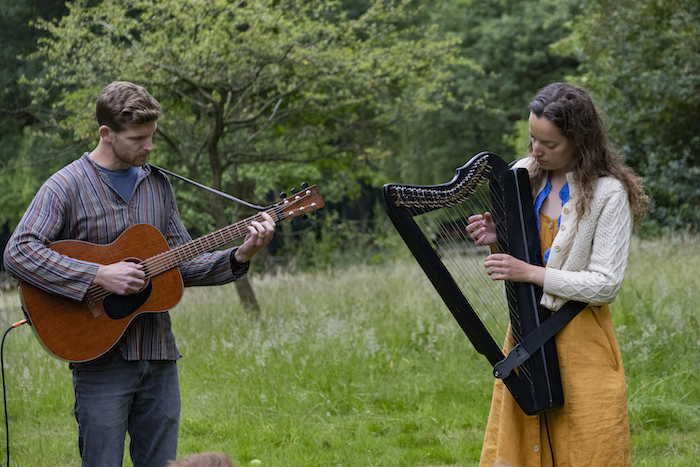 This newly commissioned artwork was written and composed by a talented group of Yorkshire-based artists especially for our Yorkshire Rewilding Festival, and in response to a visit to the stunning Farnley Hall, north of Leeds and a special encounter with an ancient beech tree. Storyteller Matthew Bellwood immersed himself in the history of the site and the world of rewilding literature to produce an uplifting and enchanting story that transported our audiences to an inspiring rewilded future. A small group of musicians took his story and composed music onsite, weaving through the narrative and responding to the rustling leaves and birdsong. The performance was a true co-creation with the natural world.
If you weren't able to join us for the live performances, let YRN trustee and audience member, Jenny Watson describe it for you…
"Imagine meandering down a gently-sloping, south facing, mature wood meadow in the evening light of late June. The sun to the west delicately backlights native grasses and wildflowers, from which a variety of moths softly dance in the breeze. Above, a lone kite circles the site accompanied by a chorus of bird song.

This is the scene that greeted the audience of WildSong, as we were led to a semi-circle of log seats and camping chairs, around a grassy stage, in the shelter of mature trees.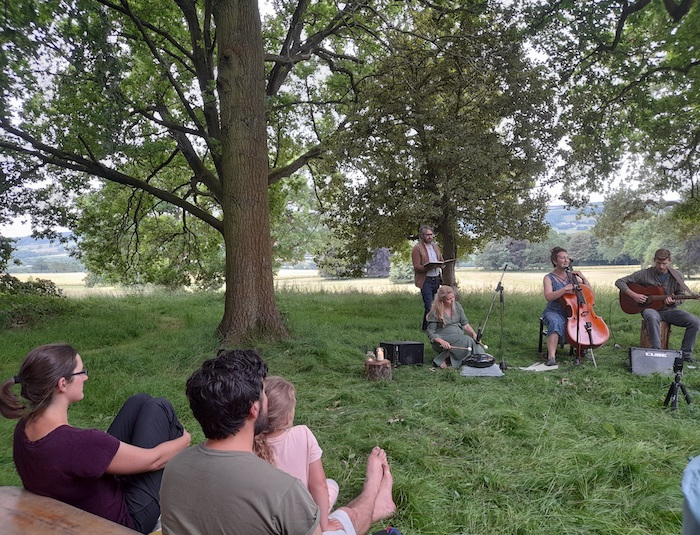 Sipping the drinks bought earlier at the bar, we chatted with friends, both old and new, while waiting for the performance to start.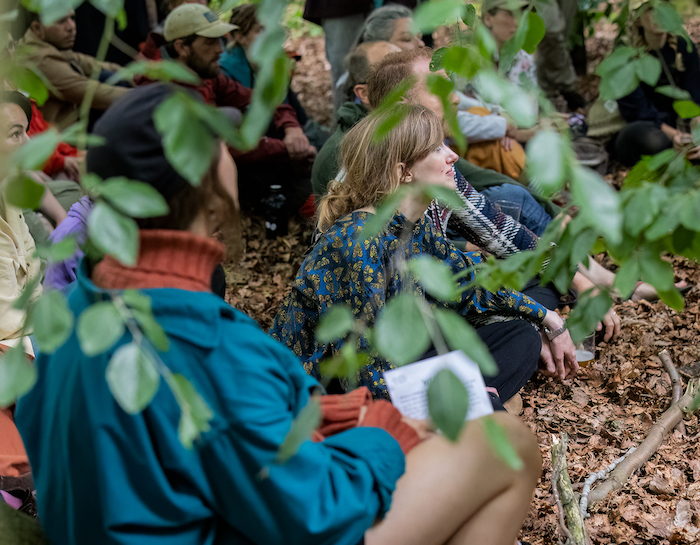 The crowd hushed as musical notes drifted out from within a thicket of trees and storyteller, Matthew Bellwood emerged to lead a group of musicians down to the performance space. Matthew took us back to a time long ago and began a magical tale of how a ravaged land began to heal …. before leading the audience up to the 'Mother Tree' (an enchanting ancient beech) where he continued to weave his tale about harnessing the power of rewilding.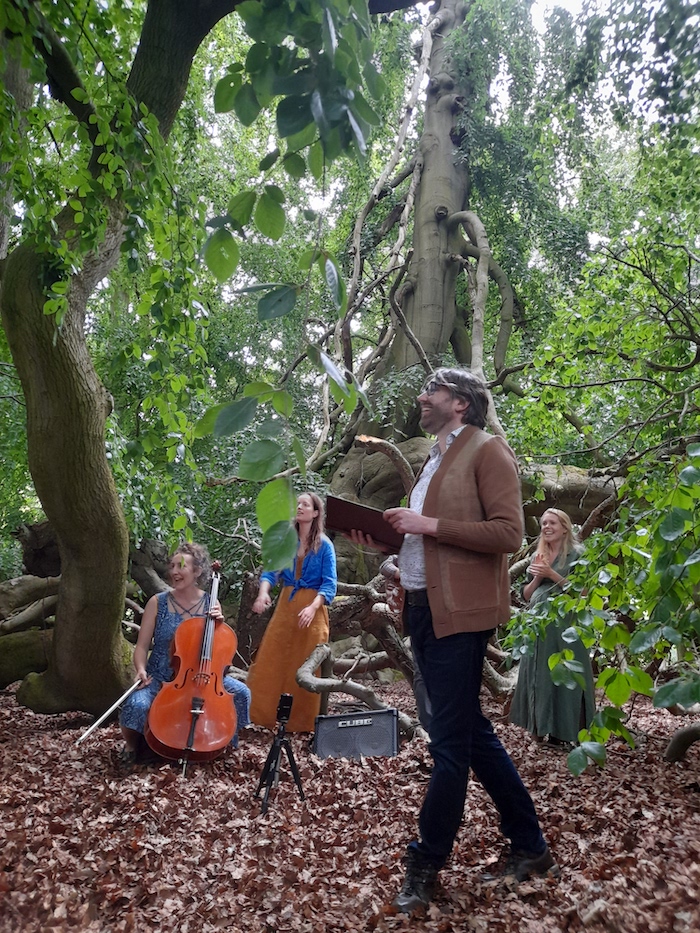 The soundscape, sensitively created by a talented group of musicians, enhanced the storytelling throughout and involved the audience at key points. We enjoyed a performance that seemed to grow out from the landscape itself – the natural sounds around us and the musical performances combining to magical effect!"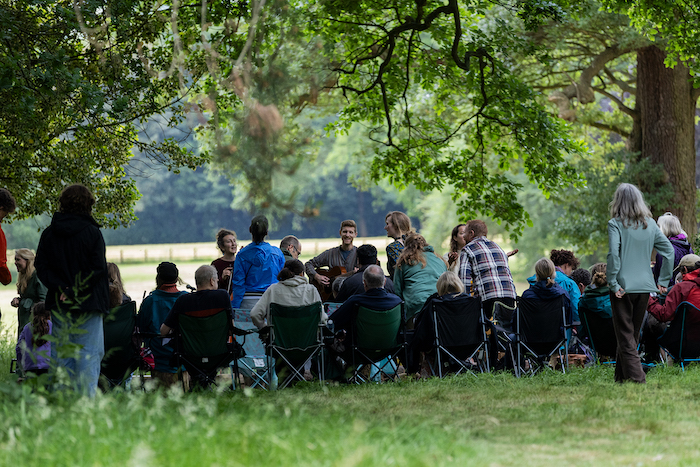 YRN extends its thanks to Toni Beardsall (vocals and percussion) and Martin Lamb – the musical curators of WildSong. Our gratitude also extends to Georgina Buchanan (vocals and harp), Emma Coleman (vocals and cello) and to Seb Munday (vocals and guitar.)
WildSong was performed at Farnley Hall on Friday, 23rd June, 2023.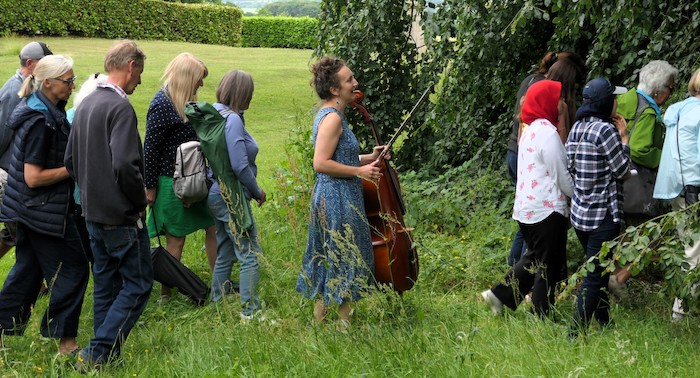 Thank you and credit to Otley Camera Club for the beautiful photos.
---